Do you have a blog and want to increase your web traffic?
This is the tutorial for you!
By following this guide, you can understand how to get more traffic to your blog quickly and effectively.
My advice is to publish a small number of very well-curated posts.
It is useless to publish low-quality posts often.
It works a lot more to center the niche and think about that traffic.
You will understand how guest post bonuses work.
This is an advanced version of traditional guest blogging.
It is a great technique for gaining more web traffic.
Use guest post bonuses as a great way to get traffic and backlinks to your blog.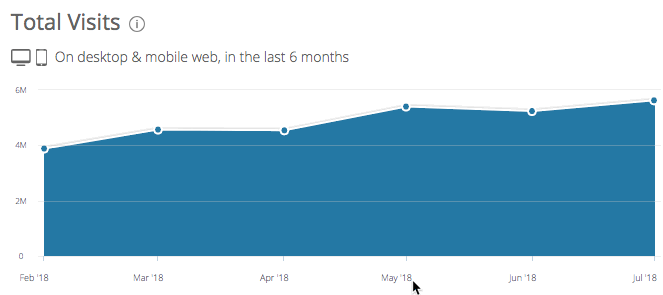 There is only one problem. It's really hard to get people from your guest post to your website.
The solution to this problem is to offer something that entices people to visit your website after they finish reading your post.
Don't just paste your link but make it catching.
You may like: How to Get Unlimited Web Traffic to your Website with 1 Simple Hack
It is also useful for structuring a mail list (a very important part of growing in the blogging world).
Also, you will see that it will be possible to get more web traffic to your site without posting new content. You will understand that this will also be very profitable.
My advice is to create content to increase blog visits.
But if you don't want to produce a mountain of posts,
I will explain the way to grow.
Try to improve old blog content by perfecting them.
Don't let your posts get stale.
Read also: Double Your Blog Traffic With $5 (Quick Hack)
Often, with time, many posts lose their meaning.
Constantly update your content to keep it current and improve it for your audience.
In particular, I advise you to replace the old images with new ones, add new information useful to the target, and adapt your content to new strategies.
All of this will make your post better.
To conclude, you will learn a series of strategies and tactics to target specific traffic even if you don't have your own audience yet.
Then, you will learn new simple and concrete techniques to get more traffic to your blog.
Leave super helpful comments on other blogs. Build relationships with other bloggers and help each other.
This is great momentum for your blog if you're just getting started.
This way you will intercept audiences from other blogs.
Also, I suggest you follow some of the tips below that will help you drive traffic to your blog.
Tips to increase web traffic
These are small indications that will come in handy.
Publish content with data.
Syndicate your content on LinkedIn.
Cross-pollinate your audience.
Blog post announcement newsletters.
Insanely personalized outreach.
Form a blog alliance.
Publish reader case studies.
I hope you enjoyed this guide and it is useful for increasing web traffic to your blog!
Please follow and like us: